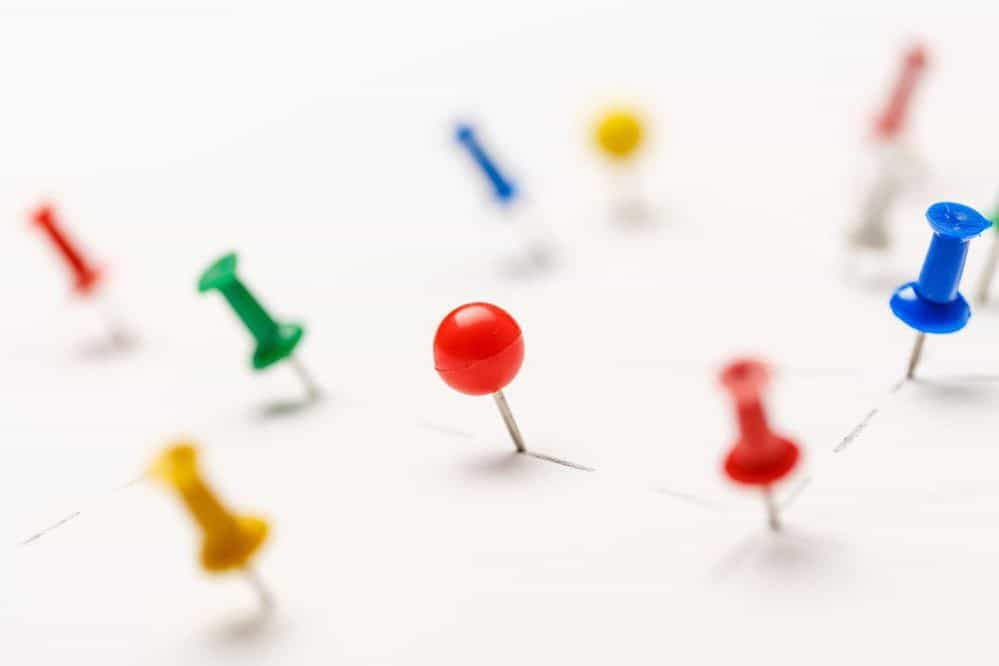 Subscribe
Set A Results-Driven Sales Planning Mindset
Categories: Sales Planning
Whether you're facing end-of-year territory reviews and or planning to drive more business in the upcoming quarter, one thing is certain — you've got numbers to hit. As a leader, it's critical to support your sales managers and reps in developing a plan to drive consistent pipeline and ensure your sales team isn't missing out on high-value accounts. Now is a great time to align your team around a consistent sales planning mindset.
Rather than focus reps only on the opportunity level, we often help our customers see the benefit of using a sales franchise mindset. The sales franchise mindset is what we refer to when sales teams build their pipeline starting at the territory level in a way that cascades down to the opportunity level. Using the sales franchise mindset, sales teams can begin to see their territories as their own business unit. The result is an improved ability to drive predictable pipeline. Here's how to help your sales team start opening up high-value accounts:
Focus on Results-Driven Sales Planning:
See how sales reps can open up their territories and what front-line managers and sales leaders can do to support sellers in driving a high-value pipeline from this process.
Uncover valuable accounts through territory planning
The goal in this stage of sales planning is to get reps to uncover, what accounts can be expanded?
Instead of focusing solely on cracking into new opportunities, elite sales teams use the franchise mindset to uncover high-value sales potential within existing accounts in their territory.
At the territory level, a seller's main goal should be to maximize the value from their franchise by uncovering the whitespace in their territory, or the gaps between the solutions purchased by customers in that area and the full suite of solutions available.
The front-line manager's main goal is to provide the coaching needed to help reps uncover value in existing accounts and create targeted lists based on what's uncovered. How can you, as a sales leader ensure your managers are providing support to help reps execute in this step of the planning process?
Consider implementing a cadence to help your sales teams make the plan and drive a healthy pipeline from it. Every sales team should have a defined operating rhythm consisting of a series of cascading planning and executing activities. The operating rhythm should provide a consistent language and process managers can use to focus reps on uncovering territory white space and developing executable next steps. John Kaplan shares an example, from his past as an elite seller, on the activities he and his manager used to build an effective territory plan. It may provide you insights on what you can implement into your sales process as well.
Expand opportunities through account planning
The goal in this stage of sales planning is to get reps to determine, what accounts present the highest value opportunities?
After your sales team uncovers new accounts or untapped potential within accounts, they need to qualify and prioritize the highest value opportunities within each. In our Command of the Plan engagements, we refer to this as the land and expand process. Once a seller closes their first opportunity in a new account, they can then look for further opportunities to expand (i.e. cross-sell, up-sell, push for a renewal, or expand into other departments in a company). This analysis of product and service gaps within one account is "account white space" and all too often it becomes a potential gold mine that sales teams neglect to leverage when building pipeline.
A voracious qualification process is required in order for your sales reps to prioritize the highest value deals at the account and opportunity planning levels.
Because sales teams are qualifying deals throughout the entire sales process in each opportunity, many sales leaders have looked to implement custom, sales qualification criteria, like MEDDICC, to improve qualification. Developing custom criteria and tools helps sales leaders ensure their sales teams prioritize and spend time on the highest value opportunities. When customized to your sales organization, MEDDICC is a great tool reps can use to keep qualification benchmarks top of mind when prioritizing account opportunities and moving them through the pipeline. (Remember reps should always be qualifying!)
Ensure execution through opportunity planning
The goal of this stage of sales planning is to get sellers to effectively understand, how can I execute on the plan to hit my number?
Once front-line managers and reps identify the white space in accounts it becomes easier to collaborate on how to effectively move the opportunity through the sales process. During these opportunity review sessions, it's not enough for managers to just tell their sales teams what to do to progress their pipeline deals at a high-value. Most of your sellers could likely list out a to-do list of high-value sales activities on their own. Instead, sellers come to managers looking for insights on how to execute effectively.
Focusing only on a to-do list is a common mistake we see sales managers making, and it's leaving reps to lose deals, drop margins and repeat poor-outcome behavior. Equip your managers to provide the how, and in doing so, they'll be able to coach repeatable skills their sales reps can use to execute in future opportunities as well.
Deliver the most value to your sales teams in a short window of time by enabling your managers to provide the how. Here are a few ways you can quickly improve your manager's ability to coach reps to success:
Support Your Sales Team's Success:
Effective territory and account planning will play a major role in EOY numbers and success in the first sales cycle next year. Ensure your sales team has a qualification process and methodology that enables reps to bring in the highest value opportunities through their planning process.
We believe in the strength of MEDDICC to help sales teams ensure alignment with the buyer's decision criteria. We're working with forward-thinking sales leaders right now, implementing their MEDDICC initiatives to support their sales team in driving consistent qualification in the upcoming fiscal year.